Green Energy LED Light Bulbs
The leader in light bulbs.
View our extensive LED collection
East London's Lighting Experts
The widest range of lighting and electrical solutions
Down Lights
We have the widest range of down lighting from traditional to LED speciality lighting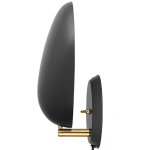 Down Lights
Exceptional range of indoor wall lighting to suit every taste and budget.
Exterior Lights
Whatever you need and whatever you envision, we have what it takes to light up your outside space.
Chandeliers
Come visit our showroom and marvel at the widest range of chandeliers in town.
Flood Lights
Come speak to our experts and let them help you decide on the perfect flood light solution.
LED Fittings & Globes
We are proud to state that we have the largest eco-friendly range of LED fittings and globes!
Ceiling & Wall Fans
Our showroom will speak for itself as to the scale of the variety and range of fans that we stock.
Wall Heaters
Quiet, safe and effective. Our wall mounted heaters are built to fill a room with warmth and to last a lifetime.
Décor Lamps & Shades
We also stock a range of electrical products that one would need to finish off a project from D.I.Y to commercial.
Electrical Products
Come speak to our experts and let them help you decide on the perfect flood light solution.
Multicoloured LED Strips
Come and visit us at our fully stocked showroom and see the variety of LED lighting strips that we have going at an amazing price.
Variable Down Lighting
One of our latest additions is the variable down light. Flick the switch for WARM WHITE, DAYLIGHT or COOL WHITE to suite your mood.
Ceiling Fans On Special
We stock the largest range of ceiling fans and have placed them at a massively discounted price. Come and visit the showroom and be blown away.
Our Mission is one of bringing endless satisfaction to our customers who return over and over, ISN'T IT TIME YOU JOINED THEM?
The most important components of Lite City are the experienced consultants trained over many years all with a knowledge of all aspects of home and commercial lighting backed up by a management team with over forty years in bringing light to your home.
All lighting in the listed projects designed by Gordon.
Acrylic hand woven pendants
Acrylic hand woven pendants enhance this simple yet elegant dining room. Contrasting the ridged lines of the open roof trusses a relaxing area has been created.
Family gathering room with small children in mind given a general light treatment with a small amount of mood/ texture using our 20 watt 07 series LED spot lights capturing reflected light from the ceiling. Floor and table lamps can be introduced to create ambient light when required. Lighting design by Gordon